Remember the time when you had to stand in the queue to get all your essentials? The days of "No mask – no entry" and "temperature checking"? Yes, we are talking about the never-forgotten shopping behaviour during the covid times! Can you recall what actually gave you some ease while shopping back then? Yes, it's online shopping, and when it came to that, we started relying on mobile apps back then.
In this article, we aim to understand how and why apps have become such popular and successful tools for online shopping. Let's begin then:
Mobile Apps In Pre-Pandemic Days
Indeed, shopping with mobile apps existed before covid came – but it was far from being a habit among the masses. It was limited to a certain percentage of the shoppers. But Covid-19 created a situation that changed the entire shopping behaviour. Let's admit, during the lockdown, you downloaded so many apps just to check out the offerings!
Before the pandemic, the scenario was not quite the same – back then, you mostly hit their store first to get an idea of their offerings and make purchase decisions! Alternatively, you either study their website or social handles to get the idea and then download the app.
But during the lockdown, you came across new brands or their products right on the internet (through ads or social media). Most shoppers opted to download the app directly, as stores were mostly closed, instead of hitting the URL. They might find it easier and faster in this way.
The pandemic also created an urgency to install the app and then decide whether to use it or not, agree? In other words, mobile apps brought ease in shopping behaviour and continue to do so even now.
Emergence Of Mobile Apps In The Post-Pandemic Shopping Behavior
The entry of mobile apps is definitely situational – it was the need of the hour. But thanks to the smart marketers! They understood the requirements and decided to match the mass's vibes.
Irrespective of the industries, everyone tried making apps to grow their business, which worked like MAGIC. At present, even entry-level brands use a mobile app, website, and physical store to maximize their sales.
A number of reports confirmed the fact that during the economic crisis, eCommerce sales grew globally – amounting to around $26.7 billion.
Here we picked three examples of companies that managed to stay profitable even during the pandemic as well as in post-pandemic times:
Amazon
Talking about breathtaking eCommerce sales, Amazon has always been an excellent representative in this regard. During the pandemic, too, it continued its legacy in terms of numbers. When covid hit in 2020, many companies were shattered with no concrete answer for "reopening" Amazon kept growing with its mobile app.
Let's have a closer look at Amazon's performance in Covid times:
37% rise in sales in 2020, amounting to $96.1 billion ($6.3 billion higher)
Net worth of Jeff Bezos increased by $90 billion from March to November 2020
8 billion higher learning compared to 2019, which is a 70% yearly increase
250,000 employees recruited worldwide during the times of lay-offs
$100 billion sales were generated only in the 3rd quarter of 2020
In 2020 Q3, 40% sales increased compared to q3 of 2019
Data source: Research FDI
Amazon truly matched the purchasing vibes at that time by studying customer psychology, which worked in their favor. As a result, when a majority of the companies went into loss, Amazon kept growing. They understood what the buyers needed and how they needed it and worked on supplying it the same way. Hence, they stayed profitable and continue to do so even now.
Zomato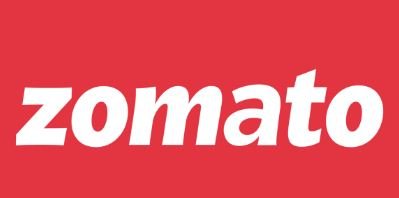 During the pandemic, the rise of the delivery business is known to all – Zomato is an example in this regard. This food delivery app has seen remarkable results during and post-pandemic. Here are some of the findings:
5.5X growth from FY 2018-20
In December 2020, revenue reached INR 1,301 crore
13.2X increase in the number of orders
8.4X increase in Gross Order value (GOV)
1,50,000+ active delivery partners in 2020
Data source: Business Standard
Just like Amazon, Zomato analyzed the needs of the masses and tweaked its business model a little bit to save a number of restaurants from shutting down forever. A vast number of restaurants survived during the pandemic just because of Zomato. As the dine-in gathering was restricted, restaurants served on a takeaway basis with Zomato as a delivery partner.
Walmart
Seeing the numbers of Amazon, you might wonder if it was an easy task – but no! Walmart was there to compete with Amazon during the pandemic. However, it was a healthy competition, and both received terrific results. Here are some takes of Walmart:
37% higher sales compared to 2019
6% growth in grocery market share
2.7% Y-O-Y revenue growth – amounting to $138.3 billion
44% growth in revenue ($108.5 billion)
Data source: Retail Dive and The Wall Street Journal
Walmart's key to success during the pandemic resulted from an excellent market study coupled with competitive research. Walmart's overall growth in grocery and non-grocery segments kept them in a profitable position.
Performance Of Other Industries And A Change In Buying Behavior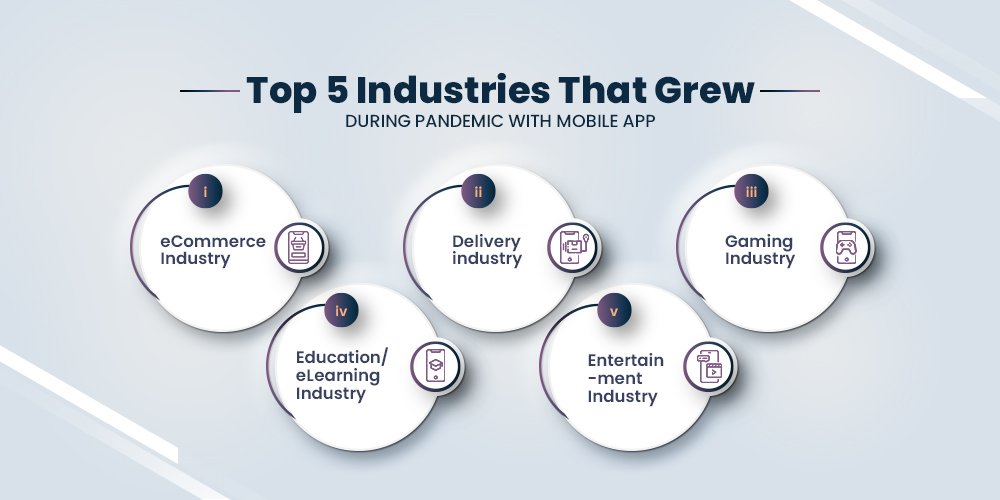 It is quite natural during a health crisis, the healthcare sector will have rapid growth. But during covid, it was not just the healthcare industry that grew. The above examples show the growth of the eCommerce and delivery industry. Apart from this, some other players are the gaming industry, education-eLearning industry, and entertainment industry.
As a majority of consumers were staying at home, they indulged in games for timepass, education-eLearning for skill enhancement, and entertainment to get refreshed. So, along with eCommerce and delivery sectors, these three sectors remained profitable, and people did not mind investing in all of these.
The travel-tourism sector was one of the worst sufferers of the pandemic; however, they managed to offer virtual tours along with some knowledgeable content through their app to keep the tourists posted about the current situation of the spot.
If you think such growth is temporary, let us remind you that it's not the case. These apps aimed at changing shopping behavior, and they are so successful in their attempt that shopping with mobile apps is now a mass habit. Today even after you have planned to purchase a product from an offline store, you will probably download the app to check the product and its reviews, right?
Mobile Apps Are Shining Bright In Post-Pandemic World Too
Quite fascinating that mobile apps that changed shopping behaviour during the pandemic are ruling post-pandemic as well as the new normal! Eager to know what's the catch? Well, it is the benefits of mobile apps that made them the shining stars:
Increase Of App Downloads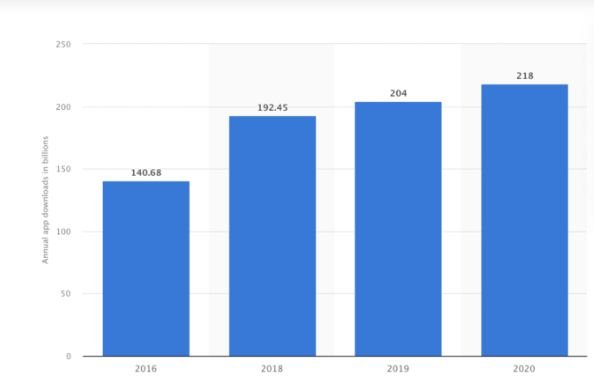 Source: Statista
Mobile apps offer results, which is why it is shining bright even in 2023. The image above shows that mobile app downloads saw significant growth in 2020. The number of downloads is a KPI that indicates success for a mobile app.
Indeed, it is a fact that not all downloaded apps are used – some are just uninstalled after first use. But apps are meant to be downloaded and installed – increase in the number of app downloads is a success for an app. Pandemic created a need to download apps without understanding whether they would be worth using. Hence, the app makers are in profit, and apps are IN the game.
2. Increase Of Time Spent Of Apps
Time spent on the app is another KPI that denotes a mobile app's success. And longer time spent on apps makes it profitable.
In the image above, you can clearly see that from Q2 of 2020, time spent on mobile apps grew by almost 40%. And the growth that started during covid is only a little affected now. Thanks to the addictive interphase of the apps! A recent report showed that compared to 2021, the yearly increase in time spent on apps is 11%.
3. Increase In Sessions
Session is the time spent on a mobile app at a time – the higher it is, the more profitable an app. Check out the image below to understand the growth in session duration when covid came.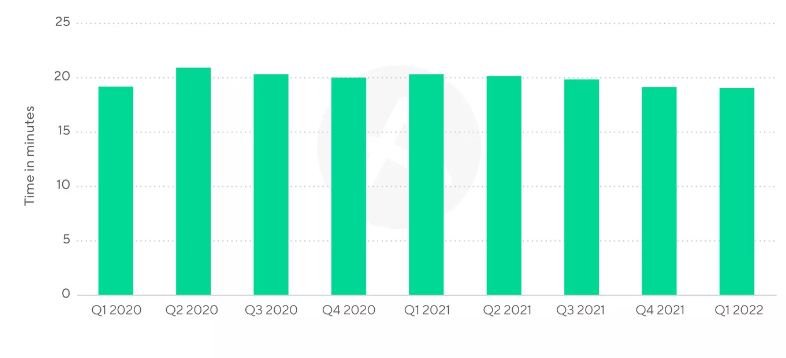 In 2021, session duration decreased a bit; however, it grew and is stable again. It also indicates a profit; hence apps are winning the game.
Image credit: Adjust.com
Increase In The Number Of Apps
In 2019 Q4, Google Play Store had around 2,800,000 apps, and in Q1 of 2020, it became 2,870,000 – 2,960,000 in Q2. It kept growing till 2021 and then fell slightly, then again grew. It specifies that making an app is undoubtedly profitable.
Increase In Average Order Value (AOV) Increase
Source: Oberlo
It is quite natural that during the pandemic, some segments of the population purchased only the essentials. As a result, the AOV fell by almost £10; however, just next year, it grew by £6. Not just that, in 2022, AOV is £22 higher than in the 2020s.
Now, these are why apps are in the game in 2023 – but would you like to understand why users fell for the apps back then, now, and beyond? Check out the next section for that:
What Made Mobile Apps "The First Preference" For Post-Pandemic Shopping?
It is true that in terms of using or installing an app, user requirements are ever-changing. But, but, but… a few factors stay the same. To install an app, users considered these factors during the pandemic, and they are also considering these in post-pandemic time.
1. Accessibility
Apps are more accessible – users only need to visit Google Play Store or iOS App Store and type the app's name to install it on their device. In this entire process, the users do not require to type any complicated URLs – as a result, it changes their behaviour and they started preferring apps for shopping.
2. Convenience & Fast Speed
Along with the download and installation process, app usage is equally simple. Once installed, the users just need to tap on the app icon to launch the app – no need to add it to the home screen, no need to open the browser – JUST TAP and LAUNCH.
Moving on to its usage, apps use advanced technology and ask permission to use some mobile features, making it very fast. Apps can be 1.5X to 4X faster than any website, and in a single session, an app shows 4.2X products to the users to influence their purchase decisions.
3. Location Tracking System
Apps ask for the location to return hyperlocal services to the users. It is purposely done to limit the unnecessary options available and offer users faster delivery to make them happy.
Now, we have to admit that we all are busy – and we want specific results on our shopping app to order it quickly and get it delivered even faster (especially when it is essential). So, this is a valid reason that kept users hooked to mobile apps during the pandemic and post-pandemic days.
4. AI-Powered Relevance
Talking about relevance, location tracking is just a baby step! Artificial intelligence or AI brings full-fledged relevance in the mobile app that remembers users' past activities and showcases products, and notifies them based on those.
For example, when a user first uses an app, it remembers the search term and the viewed products. Once the user leaves, AI starts working and notifies the user when
The product is left in a limited number
The product is restocked
Price of the product dropped
Similar products added
Number of carts having that product
Other products viewed/purchased by those users
Users find these features very useful as they can make their purchase decisions easily with this.
5. Feature-Rich Interphase
Along with AI, mobile apps include a handful of rich features like Augmented reality, Virtual reality, image search, multi-language, multi-payment system, social media log-ins, social sharing options, referrals, and more.
In case the app does not provide any feature you want, you can use the 3rd party integrations to get its facilities on the app itself. All these make the apps the first preference for online shopping in post-pandemic times.
6. Interactive Designs
Mobile apps come with interactive and intuitive designs that create a DELIGHT FACTOR for users. It takes help from eye-catchy colors, rotating carousels, GIFs, icons, and elements and grabs the users' attention to retain them on the app. And IT WORKS EVERY TIME; hence apps are preferred during and post the pandemic days.
Mobile App – A Quick & Easy Solution For Pre-Pandemic Shopping Behaviours
In a nutshell, it will be just to claim that MOBILE APP IS HERE TO STAY – NOT TO FADE AWAY. Therefore, get a mobile app to support your business if you are into a business or about to start a business. It will keep you ahead of your competitors.
The pandemic made consumers glued to their mobile devices for entertainment, learning, gaming, shopping behaviours and everything else. So, mobile-friendliness became a need then, and in post-pandemic times this need persists. Nowadays, businesses, irrespective of their industries, are looking for a mobile-first approach to scale their business quickly, and mobile apps are making this task easier. Mobile apps help you to win the game in every possible way to lead your business to a height.
Are you looking for a mobile app? What about developing the app all by yourself? Yes, that's possible with a no-code mobile app builder!